I've been thinking of opening commissions online to offer my drawings and hopefully to make a living out of it for a long time. However it is not easy for me because I have a day job and can only draw in spare time. If I have to manage the commission thingy all by myself I'll probably have no time to sleep.XD I need a very organised and easy-to-use platform to run my commission and here Fiverr comes! Fiverr has been in the market for years but I was only introduced to it this year. After months of thinking, I decided to open an account and have a try.
It is really simple to use. You can easily see sample images and compare the packages I'm offering. Now I have Sketch deals and Inking deals. Each deal has three packages: Standard, Premium, and Pro which stand for headshot, half-body, and full-body figure. The package prices and extra costs are clearly listed. So it's easy to know what is the best for you.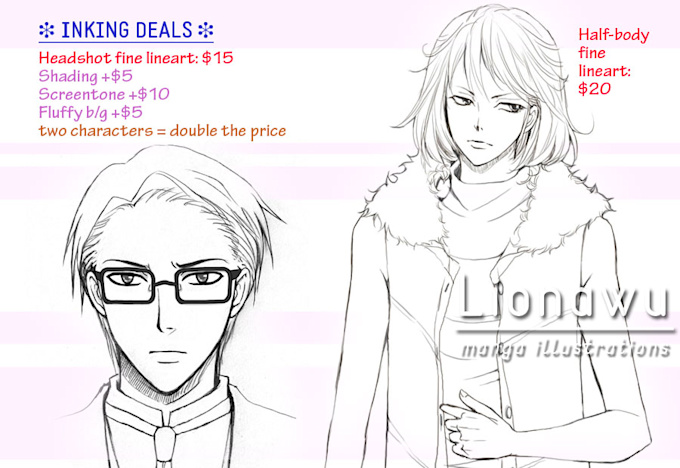 Please go to
Commissions
page for more information.
If you need an image and my art style suits for you, please do not hesitate to make an order.^__^